Description
The Italian screw driven platform lift
Why a home lift?
Our homelifts are designed to solve the needs of vertical mobility and to remove architectural barriers in all environments, both private and public.
They represent the ideal solution to overcome the stairs and rediscover the pleasure of moving freely in your home.
They can be installed both indoor or outdoor, in metal structures or inside a masonry shaft.
They ensure a high level of ride comfort, great reliability and total safety, guaranteed by the automatic emergency lowering in the event of a power failure.
They can be installed in new buildings but they fit perfectly every existing space, increasing its value.
Safety
Thanks to the wide range of specific devices you can move every day in your home without worries.
Comfort
Just a single pressure of the call button to call the platform from the floors. The hold-to-run control is compulsory.
Great versatility
Thanks to the open structure and its 1100 mm gate, DomoFlex Open can be installed in attics with reduced heights.
Indoor and outdoor homelifts
DomoFlex can be installed both inside and outside the building to ensure maximum accessibility at all levels. If you do not have a proper shaft, you can connect the lift directly to the balcony or modify existing windows to obtain the necessary entrances.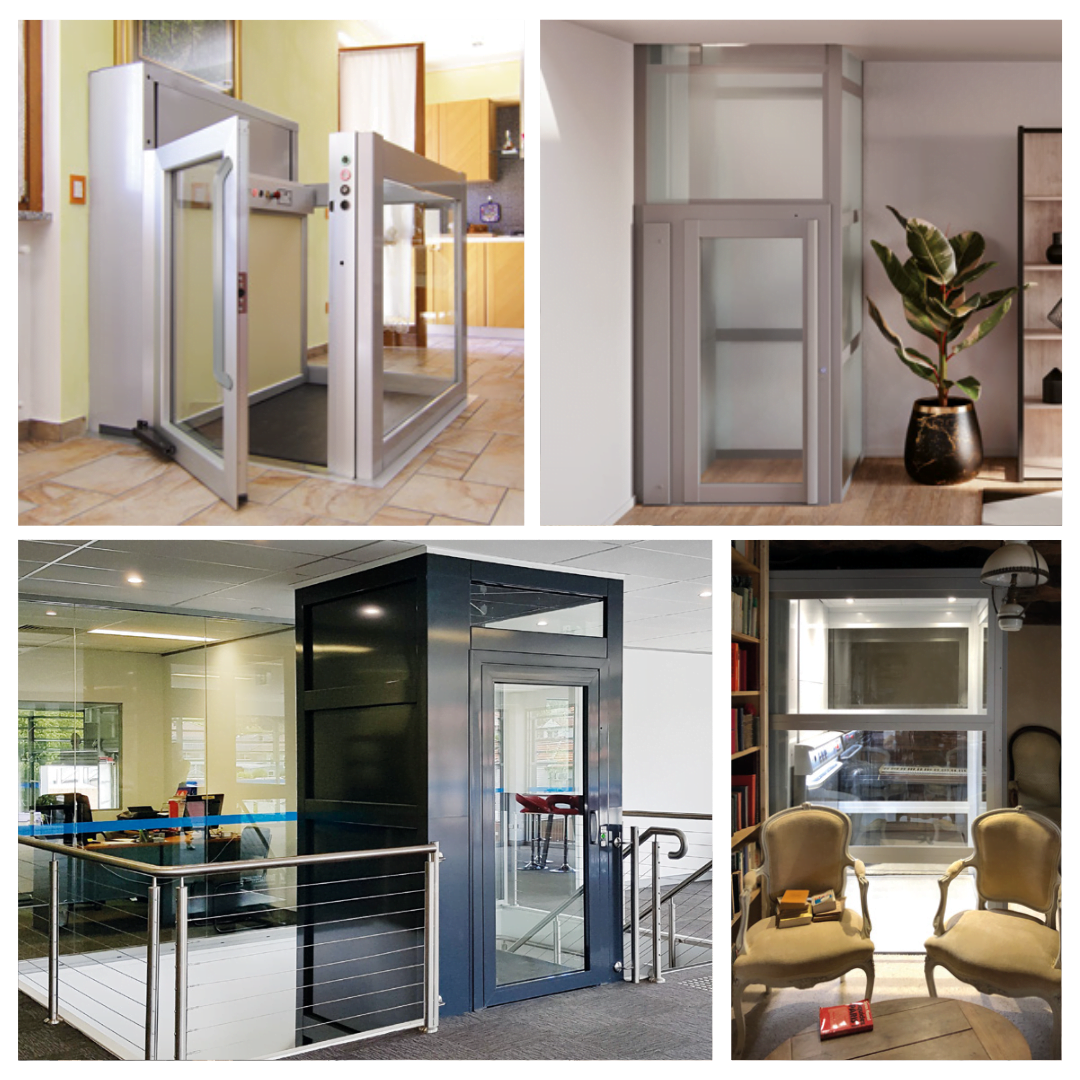 Small elevators for private homes and public places
Our products are designed for private homes to help you live fully your environment. Nevertheless, they are the ideal solution to overcome architectural barriers in public places like schools, shops, restaurants, offices and they guarantee the right solution to all needs.
Masonry shaft or metal structure
The lift travels inside a shaft to guarantee the maximum safety. The shaft can be masonry or concrete inside the house. We can provide a metal structure designed for indoor or outdoor, certified according to the anti-seismic rules. The structure has multiple finishes and can be completely glazed to ensure a good aesthetic result, lightness and visibility.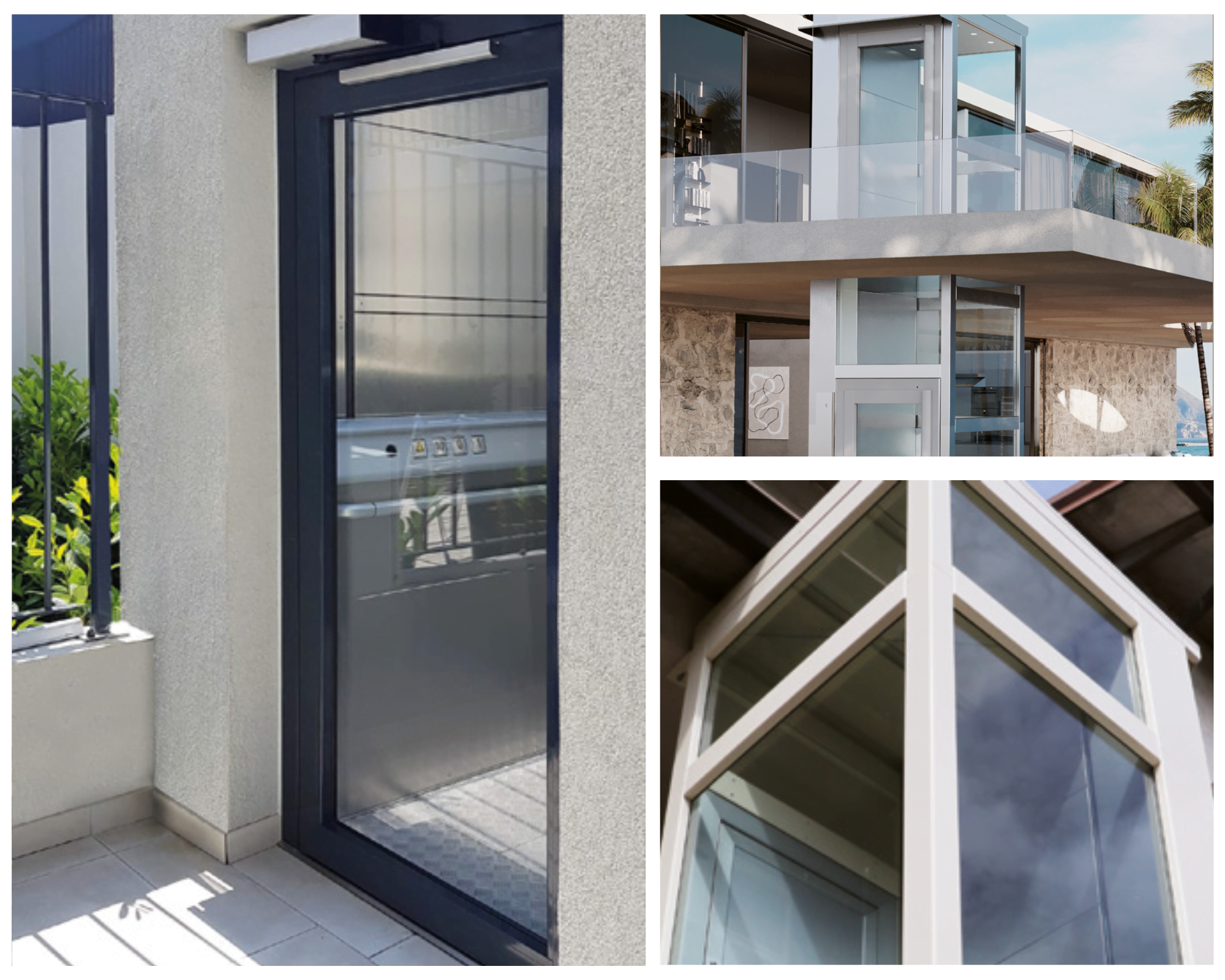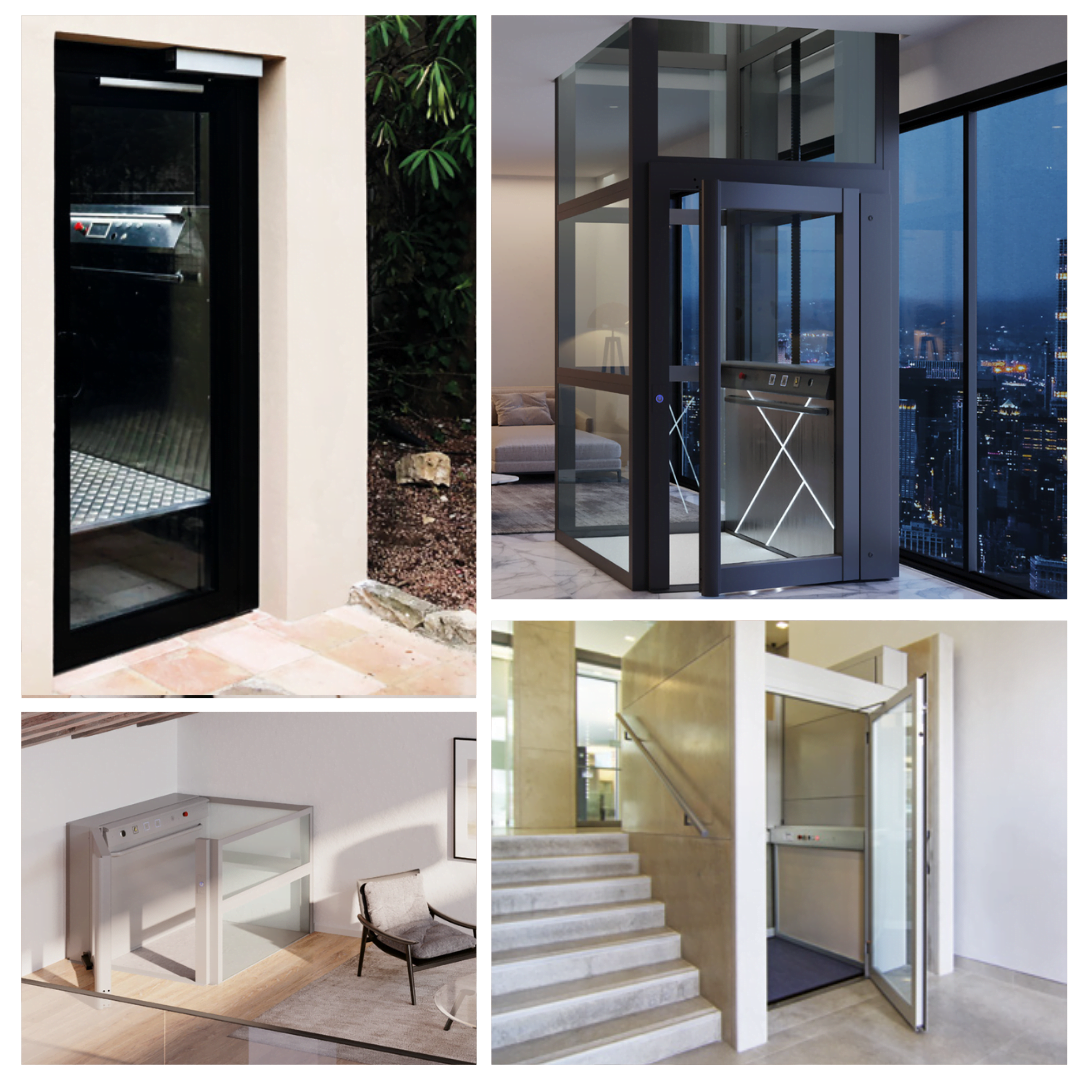 Manual or automatic swing doors
DomoFlex lifting platforms are offered with swing glazed doors as standard. They guarantee maximum visibility and passive safety.
They can also be equipped with motorization to allow automatic opening and to make it easier to enter the platform. It's possible to open the door from a distance thanks to the special remote control (optional).