Description
It is not a luxury option but rather a smart choice!
Home lifts are becoming so popular. Many architects are now drawing them into their projects for all multiple-storey houses. Life is changing, and our lifestyle is evolving every day. The population is growing recently, people have to build up because they can't afford the land to build out. Still, many people think that having a home lift is a luxury option. We hear this cliché: this is only for 'rich people'.
Well, as we believe that the concept of home-lift must be affordable for every-body Aresforti Elevator , all kinds of properties, any time and everywhere on this planet simply because that is possible!
Our home-lift design will allow you for example to create a new access from your garages to the upstairs, to lift your furniture or heavy objects smoothly between floors, to move safely with your little newborn child in your house, to make the life of our disabled family members easier and happier, to make your clients have a new and unique liftexperience while shopping in your store of staying at your hotel, and so on.
Think about it, a home lift does not differ from any other heavy equipment in your house such as air-conditioning or even the washing machine. It is there to make our life smarter and more comfortable. Also keep in mind that home-elevators can add a new value to your property and increase its position in the market.
So keep in mind, It is not a luxury option but rather a smart choice and a long-term thought!
8 reasons why you should fully trust Aresforti's technology?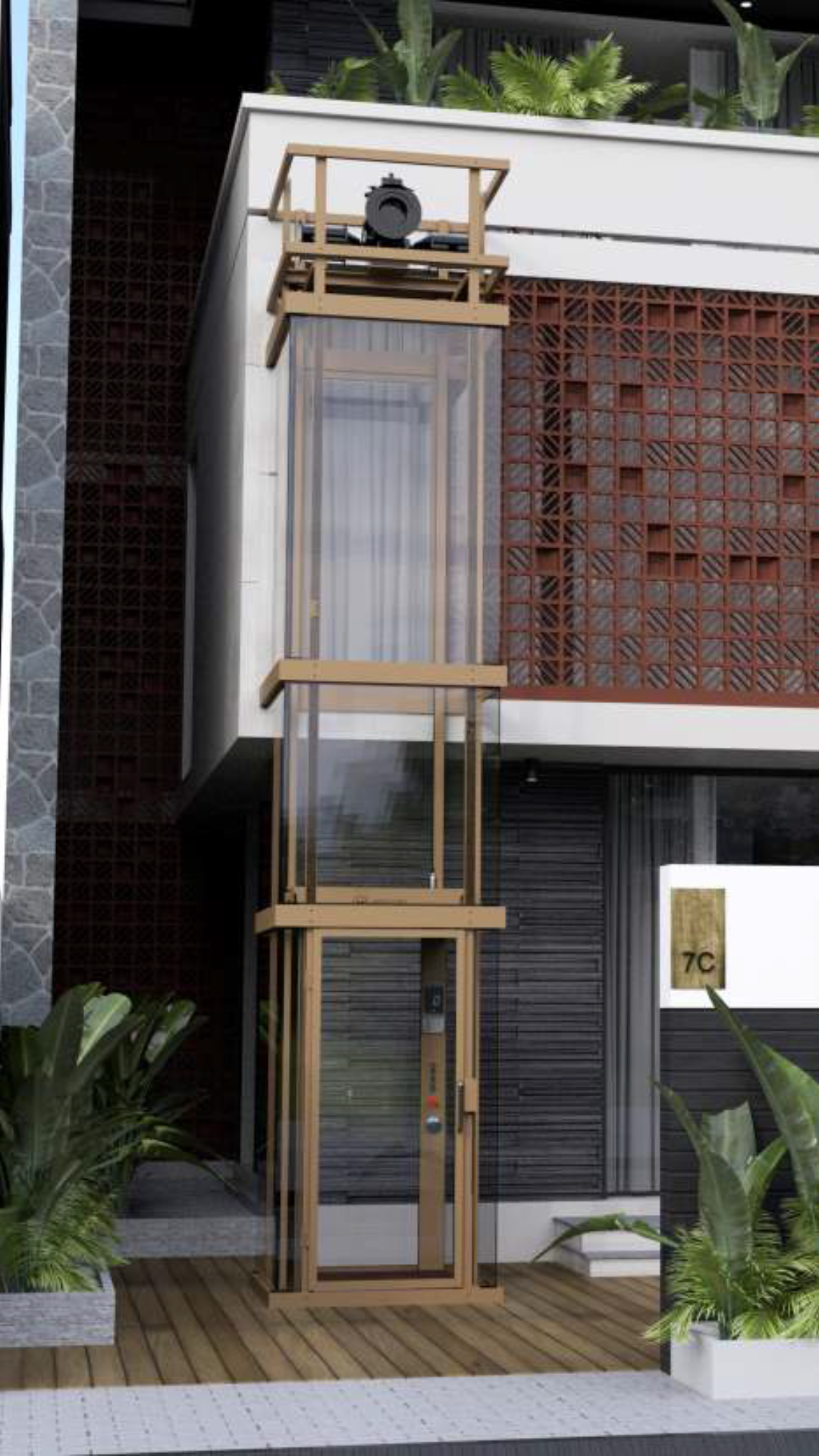 Adaptability
The technological simplicity of this product makes this lift an extremely adaptable elevator and helps you to make full usage of the space and elevation of your property. This lift can be installed without any additional reinforcement or structural changes in the building. That makes the elevator tremendously friendly for new or even vintage homes.
Flexibility
We strived to ensure full flexibility of this lift making sure that a G+1 elevator can be converted into a G+2 or a G+3 elevator in the future. If needed, the whole elevator can be completely dismantled and relocated to a new place in or out of the building or even to a new property.
Return to Home
The technology of this lift allows stationing the lift on any floor of your desire. Thanks to the installed timed electronic system, you can easily choose where your lift should land when not in use.